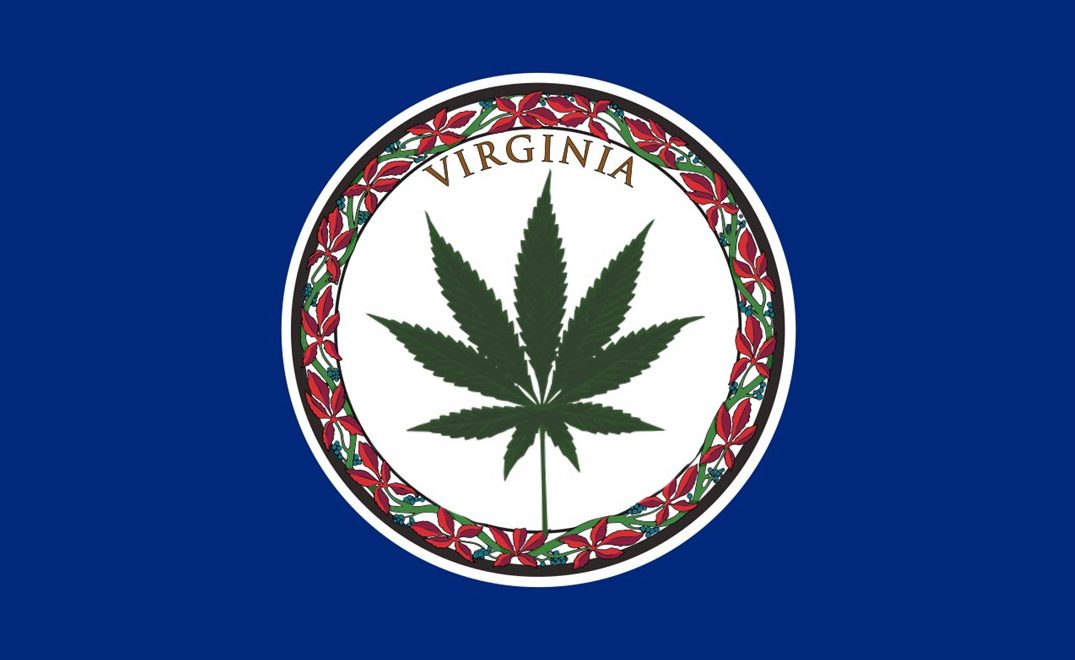 To win a cannabis license in Virginia, careful preparation and painstaking execution is crucial. This article exhaustively details the political environment, technical license details, general rules and license application requirements, and tips to ensure that your application stands out to regulators and reviewers, giving you the best chance to win a Virginia cannabis license.
*Editor's Note: The terms marijuana and cannabis have identical definitions in Virginia, and are used interchangeably. The state regulatory language uses the word marijuana more often, yet a primary governing entity of the program is the Cannabis Control Authority.
History of Cannabis Legalization Efforts in Virginia
1979
Virginia was among the first states in the nation to legalize cannabis for medical purposes. Dr. William Regelson, a professor of medicine at Virginia Commonwealth University, successfully lobbied the state to allow doctors to recommend cannabis for glaucoma, and to treat the side effects of chemotherapeutic agents. Virginia passed legislation in 1979 to protect these uses, based on research carried out by Regelson into the medical properties of tetrahydrocannabinol. Virginia Code 435 § 18.2-251 allowed the possession or distribution of marijuana for medical purposes[1], and protected patients, doctors, and pharmacists from prosecution specifically related to using cannabis in the treatment of glaucoma and cancer.
1998
Unfortunately, Virginia's state law conflicted with federal law; doctors and pharmacists were federally barred from issuing prescriptions, and with no legal process for patients to obtain medical marijuana, 435 § 18.2-251 and medical cannabis in Virginia languished for nearly 20 years. However, in 1998 the Virginia Senate Committee on Education and Health[2] reaffirmed the use of cannabis in the treatment of glaucoma and cancer. At this time penalties related to personal cultivation of cannabis in Virginia were among the lightest in the nation – presumably as an attempt to permit the sourcing of cannabis for individual patients, considering federal law still banned related prescriptions.
2015
Another 17 years passed before significant movements were made toward legalization of medical cannabis. Then, in 2015, Governor Terry McAuliffe signed two bills[3],[4] that created an affirmative defense for patients using CBD or THCA oils in the treatment of epilepsy, as prescribed by a doctor. These bills did not create a legal method for patients to access medical marijuana. Nevertheless, it was considered a partial win at the time considering the same-year failure by the General Assembly to pass two other bills aimed at decriminalizing cannabis.
2017
Fortunately, the McAuliffe Administration's wins were sufficient to hasten subsequent legalization advances. In 2017, the Virginia General Assembly passed Senate Bill 1027, the first substantial and specific medical cannabis bill introduced in the state. SB 1027 permitted the cultivation, processing, and dispensing of CBD and THC oils[5] to patients with intractable epilepsy. This bill set the stage for a major shift in policy.
2018
In the subsequent legislative session after SB 1027 was enacted, Virginia HB 1251 was passed, which removed the stipulation that only patients with intractable epilepsy could access medical cannabis oil. This bill allowed doctors to prescribe CBD or THCA oil[6] to anyone with a diagnosed condition that could benefit from cannabis:
"A practitioner may issue a written certification for the use of cannabidiol ("CBD") oil or THCA oil for the treatment or to alleviate the symptoms of any diagnosed condition or disease determined by the practitioner to benefit from such use."
As part of this bill, the state Board of Pharmacy licensed five "Pharmaceutical Processors," which operate as vertically integrated medical cannabis businesses for the cultivation, processing, and dispensing of CBD or THCA oils with up to 5% THC. However, it took nearly two years for these licensees to become operational.
2019
The passing of Senate Bill 1557 in 2019 expanded access to medical cannabis in Virginia by allowing physician's assistants and nurses to prescribe or certify patients and increased the allowable amount of THC in medical cannabis products to 10 milligrams[7].
2020
In February 2020, the Virginia House voted in overwhelming majority to decriminalize personal possession of recreational marijuana, and the state Senate voted similarly on their identical version of the bill in March. The bill was subsequently signed into law by Governor Northam in April and took effect on July 1st, 2020. Under the new law, possession of less than 1 ounce (28 grams) of marijuana is no longer a cause for arrest or criminal prosecution, but a civil offense that carries a $25 fine.
2021
In early February 2021, SB 1406[8] and identical HB 2312[9] each was passed in their respective assembly chambers. Both bills legalized the use and personal cultivation of cannabis at home by any adults over 21. Based on these bills, the Cannabis Control Authority was created and retail sales of adult use cannabis would begin on January 1, 2024. Importantly, certain provisions of the bill do not come into effect unless reenacted by the next General Assembly.
2022
Senate Bill 291 sought to begin retail cannabis sales in September of 2022, but stalled within the General Laws Subcommittee. Legislation from the previous year was not reenacted. Simultaneously, newly elected Governor Glen Youngkin attempted to increase penalties related to certain levels of cannabis possession.
2023
House Bill 1464 was introduced by Delegate Keith Hodges to establish a framework for a recreational retail marijuana market, overseen by the already established Virginia Cannabis Control Authority. House Bill 1750 from Delegate Michael Webert had similar goals, though a different method and timeline. The Committee on General Laws voted immediately to lay both bills on the table, and they will not receive further recognition during this session.
Political Environment for Virginia Cannabis Licensees and Stakeholders
Previous Administration
Terry McAuliffe served as the 72nd Governor of Virginia from 2014 until 2018 and has been a consistent advocate for cannabis legalization. During his tenure as Governor, he signed into law all bills that crossed his desk related to cannabis reform despite voiced hesitancy, including a bill decriminalizing small amounts of cannabis possession and a bill that expanded access to medical marijuana.
Governor McAuliffe was ineligible to run for re-election, which is standard in Virginia, and was succeeded by his Lieutenant Governor, Ralph Northam. Northam won the general election for Virginia Governor with a 9% majority on November 7, 2017[10]. In the 2020 legislative session the assembly passed HB 972 and SB 2 to decriminalize simple marijuana possession[11] and Governor Northam signed the bills into law in May of 2020. The new law states that individuals who possess between one ounce and one pound of cannabis will be subject to a $25 fine and no further criminal proceedings. In February of the following year, the Virginia General Assembly passed a bill introduced by Senator Adam Ebbin to legalize recreational marijuana. However, an important caveat to gain the bipartisan support necessary to pass this bill was that sales could not begin until 2024, and that the subsequent assembly must reenact certain parts of the bill for the market development processes to move forward. Governor Northam insisted that this timeline was not expedient enough, and with the support of the General Assembly accelerated parts of the process by three years, allowing Virginia residents to possess and consume personal marijuana beginning in July of 2021. On April 7, 2021, Northam signed the bill making Virginia the first southern state to legalize adult-use marijuana.
Current Administration
Governor Glenn Younkin was elected in November of 2021 to succeed Governor Northam. At a campaign event he said that he has "never met anybody who habitually used marijuana and was successful"[12] but also stated he would not reverse any cannabis reform that had recently taken place. As Governor-elect he said in an interview with a Virginia based newspaper "I will not seek to overturn the law on personal possession."[13]
Despite these statements, in April of 2022, Youngkin proposed an amendment[14] that would re-criminalize marijuana possession of over two ounces[15]. Commissioner of the Virginia Department of Agriculture and Consumer Services, Joseph Guthrie, said at a public meeting that "Governor Youngkin has stated that he is not interested in any further moves towards legalization of adult recreational-use marijuana, so I wouldn't expect that during his administration"[16] in late June of 2023. Governor Youngkin has attempted to gain control over the issue of unregulated delta-8 cannabis products based on the recommendation from a state task force report [17] focused on citizen safety related to these products. After extensive discussion, state lawmakers ultimately approved the Governors amendments; the recreational sale of intoxicating hemp-derived products is now banned in Virginia[18].
The Senate and Assembly have proposed multiple bipartisan bills since 2021 related to establishing a framework for creation of a recreational marijuana retail market, but without success. In the 2023 session Republican Delegate Hodges introduced HB 1464[19] with this goal, and the end result was a subcommittee determination to pause further progress. All 100 seats of the House of Delegates and all 40 seats in the Senate of Virginia are up for election this November, in the first statewide election since intensive electoral redistricting.
Cannabis Regulatory Bodies
There are four governing bodies relating to cannabis in the state of Virginia: the Board of Pharmacy, the Cannabis Control Authority, the Cannabis Public Health Advisory Council, and the Cannabis Equity Reinvestment Board.
The Board of Pharmacy is a health regulatory board within the Department of Health Professions that licenses pharmacists, pharmacy technicians, and pharmaceutical processors, and regulates the practice of pharmacy and the manufacturing, dispensing, selling, distributing, processing, compounding, or disposal of drugs and devices for the safety of patients in the Commonwealth of Virginia. In August of 2017, the Board of Pharmacy adopted emergency regulations[20] establishing health and safety oversight of medical cannabis. They then oversaw the launch and inaugural years of the statewide medical marijuana program. The Board of Pharmacy consists of ten members and one executive director, including two citizen members and eight licensed pharmacists[21]. All members serve for staggered four year terms, and the Board elects a Chairperson each year from its pharmacist members; subsequent membership terms are allowed. The current Chairman is R. Dale St. Clair, Jr., PharmD, and additional members include Cheryl L Garvin, Ling Yuan, Wendy C. Nash, Shannon Dowdy, Sarah Melton, Kristopher S. Ratliff, and Patricia Lynn Richards-Spruill, all licensed pharmacists, and S. Lawrence Kocot as the sole citizen member, with one Board vacancy. The Executive Director for the Virginia Board of Pharmacy is Caroline D. Juran who has acted in this role since 2010, directly after serving for five years as the Deputy Executive Director.
The Cannabis Control Act of 2021 created the Cannabis Control Authority ("CCA" or "Authority"). The Act empowers the CCA to undertake initiatives and promulgate regulations on various public safety and public health aspects of cannabis. Oversight of the medical cannabis program will fully transition to the CCA on January 1, 2024. The CCA is composed of a five member Board of Directors, a leadership team, and additional support staff. The current Board Chair is John F. Keohane, retired and esteemed Police Chief of Hopewell City, who was appointed to the position by Governor Youngkin in August of 2022[22]. Prior to this, Neil Amin served as Board Chair since appointment by Governor Northam in July of 2021[23]; Amin is a life-long Virginia resident, has previously served on the Virginia Treasury Board, Virginia Small Business Financing Authority, and the Governor's Advisory Council on Revenue Estimates, and is now vice-chair of the CCA board. Additional board members include Bette Brand, Michael Jerome Massie, Esq., and Anthony D. Williams. Brand has served in several roles at the United States Department of Agriculture. Massie is the former CCA vice-chair, and is a trial lawyer with experience at every level of Virginia's courts and federal courts. Williams is the newest board member, appointed to his position effective July 1st 2023[24] by Governor Youngkin. Williams is a former Special Agent in Charge and Chief of Operations for the US Drug Enforcement Administration, with more than a decade of leadership within the DEA including significant experience with cannabis related operations. The CCA leadership team includes Jeremy Preiss as acting Head and Chief Officer – Regulatory, Policy and External Affairs; Jamie Patten, Chief Administrative Officer; and Shawn Casey, Director of Regulation and Policy. The CCA and CCA Board hold public meetings on a regular basis, at least once per quarter. The CCA has created more than a dozen publicly available resources[25] related to cannabis health and safety, including documents for responsible adult use of cannabis, a "parent toolkit" focused on youth cannabis use prevention, and safe home cultivation methods for adults.
The Cannabis Public Health Advisory Council ("CPHAC") is an advisory council to the CCA Board of Directors. The purpose of the Advisory Council is to assess and monitor public health issues, trends, and impacts related to marijuana and marijuana legalization, and to make recommendations regarding health warnings, retail marijuana product safety, product composition, and public health awareness, programming, and related resource needs[26]. Members of the advisory council are appointed by the Governor and General Assembly, and the Commonwealth Secretary of Health and Human Resources chairs the group. The CPHAC has 21 members, who include cannabis business professionals, medical doctors, academic cannabis researchers, a registered medical cannabis patient, and a citizen representative of a local health district; the current CPHAC Chair is John Littel, who has over three decades of public policy expertise[27].
The Cannabis Equity Reinvestment Board ("CERB") is a policy board within the executive branch of the Virginia government. The mission of CERB is to support people, families, and communities historically and disproportionately targeted and affected by drug enforcement. Select methods include development and implementation of scholarship programs, educational programs, and vocational resources for historically marginalized persons, who have been adversely impacted by substance use individually, in their families, or in their communities, including persons in foster care. The CERB will develop and implement a program to award grants to support cannabis workforce development programs, mentoring programs, job training and placement services, apprenticeships, and reentry services that serve persons and communities historically and disproportionately targeted by drug enforcement, and the board will administer the Cannabis Equity Reinvestment Fund. The CERB works closely with the CCA and the Virginia Office of Diversity, Opportunity, and Inclusion for support with program implementation and to provide policy recommendations in line with the CERB purpose. The CERB has 20 members, including 13 citizen members and seven ex-officio members. Citizen members are appointed by the Virginia Senate Committee on Rules, Virginia Speaker of the House of Delegates, and by the Governor, based on regulatory criteria such as professional area of expertise[28]. Ex-officio members of the Board serve terms concurrently with their terms of office – these specifically include the Virginia Secretary of Education; Secretary of Health and Human Resources; Secretary of Public Safety and Homeland Security; the Director of Diversity, Equity, and Inclusion; the Chief Workforce Development Advisor; the Attorney General; and the Chief Executive Officer of the CCA, although the CCA CEO does not have CERB voting privileges.
Virginia Medical Cannabis Licenses
Regulations
Medical cannabis has been legal in the Commonwealth of Virginia since 1979. However, licenses for the cultivation, processing, and dispensing of cannabis oils to medical cannabis patients were not written into regulations until 2017 with Senate Bill 1027[29]. This legislation determined that licenses for "pharmaceutical processors" should be distributed by health region, also referred to as health service area ("HSA"), with one license available per region[30], and that the application and award process should be overseen by the Board of Pharmacy.  A pharmaceutical processor of Virginia is a vertically integrated medical cannabis business that is permitted to cultivate, process, and dispense medical cannabis[31] to patients that have received a written certification from a registered practitioner for treatment. There are five HSAs[32]  in the Commonwealth, as defined by the Board of Health.
The Board of Pharmacy created emergency regulations for the safe and effective governing of medical cannabis pharmaceutical processors, effective from August 7, 2017 until February 6, 2019. The current regulations, effective since August 2023, can be found on the Board of Pharmacy website[33]. On January 1, 2024, oversight of the medical cannabis program will shift to the CCA; staff from the Board of Pharmacy and Cannabis Control Authority have closely and extensively analyzed this matter, and received counsel from the Office of the Attorney General related to change management. The Board of Pharmacy plans[34] to repeal their regulations effective January 1; the CCA published draft regulations[35] related to medical cannabis on September 7, 2023, in which much of the terminology and language is adopted directly from the current Board of Pharmacy regulations. The CCA regulations are intended to go into effect on January 1.
Each pharmaceutical processor may have up to six dispensary locations, the first of which must be co-located with their cultivation and processing operation. Each dispensary location must have a Pharmacist in Charge on site responsible for the oversight of medicinal cannabis dispersal to qualified patients, with licensed pharmacist technicians available to assist in this process. Allowable products for sale in the Commonwealth include tinctures, lotions, edibles, nasal sprays, suppositories[36], vape cartridges, and flower. New products must be tested and submitted to the governing entity for review and approval. There is no cap on total THC levels, however, no single dose of a product can contain more than 10 milligrams of THC. Each product must be tested by a third-party lab and an analysis report must be provided before the product can be dispensed.
Original Applications
The application process for pharmaceutical processor permits has three stages: submission of initial application, award of conditional approval, followed by finalization of a pharmaceutical processor permit. Applications for licenses were first accepted by the Board of Pharmacy on April 16, 2018. The required information for each 2018 pharmaceutical processor application[37] included a detailed analysis of the applicant's financial position and experience within the cannabis industry generally; disclosure of all owners and their written agreement to complete a criminal background check; narrative explanation of cannabis cultivation or other professional agricultural experience; the proposed locations of business, hours of operation, and anticipated commencement date; safety and security plans for inventory, personnel, and the premises; delivery plans that mitigate diversion risk; marketing plans; a compassionate need plan to support low income medical cannabis patients; a cannabis specific scientific research plan; and a confirmation that the applicant is allowed to conduct business within the Commonwealth. Additional forms provided by the Board and a $10,000 non-refundable fee was also required for an application to be considered complete.
The Board of Pharmacy received 51 complete applications by the June 8, 2018, 2 pm deadline. A closed committee reviewed and scored all applicants, and then submitted to the Board of Pharmacy recommendations for conditional license approval. Conditional licenses were awarded in the winter of 2018 to PharmaCann in HSA I, Dalitso in HSA II, Dharma Pharmaceuticals in HSA III, Green Leaf Medical in HSA IV, and Columbia Care in HSA V. After a multitude of mergers and acquisitions, some successful and others failed, along with a suite of related lawsuits and appeals, there have been significant changes of control in the majority of the health regions. Regulatory limits of one pharmaceutical processor per region still stands, although since 2020 each licensee may have up to five additional off-site medical cannabis dispensaries within their HSA.
Current Operators
HSA I currently has no licensed or conditional operator. PharmaCann sold their conditional license to MedMen for $10 in December 2019, as part of a terminated business merger. Ultimately, neither of the relevant parties in HSA I put forth effort towards the development of the pre-approved pharmaceutical processor property in the allotted one year timeframe, nor did they communicate effectively with the town council or with the Board of Pharmacy about this lack of development, which resulted in a revocation of the HSA I conditional license in June 2020.
The Board of Pharmacy accepted new applications specific to HSA I in September 2020, with an anticipated[38] conditional approval by March of 2021, and 26 completed applications were received. However, related lawsuits from PharmaCann filed that same month in Henrico County paused the process for years. The Virginia Court of Appeals ruled in favor of the Board of Pharmacy in April 2023, finally allowing forward progress related to the 2020 application round. On July 6, 2023, the Board of Pharmacy issued a formal notification all HSA I active applicants that the Board may rescind the 2020 application, since oversight of the medical cannabis program will shift to the Cannabis Control Authority in January and the remaining calendar year would not provide enough time for a fair and complete evaluation of applications based on guidance from the Attorney General's Office. On September 26th 2023, three years after initial request, the Board voted unanimously[39] to rescind the HSA I application, and encourages all parties interested in a pharmaceutical processor license to engage with the CCA process in 2024; all 2020 applicants will receive an application fee refund.
HSA II is controlled by Jushi Holdings, a publicly traded hemp and cannabis operator with more than 30 cannabis dispensaries across seven US states[40]. The international company gained majority control[41] of Virginia-based Dalitso in 2019, when Jushi paid $16 million to acquire 62% ownership of Dalitso. In December of 2020, Jushi purchased the last remaining stocks[42] of Dalitso for $22 million, resulting in Jushi's 100% ownership control within the HSA II region. Also in December of 2020, the first medical dispensary in HSA II commenced operation[43] doing business as Beyond / Hello. The Beyond / Hello brand originated in Pennsylvania[44] before acquisition by Jushi in July 2019[45]. There are currently six licensed medical cannabis dispensaries[46] in HSA II, including a new location in Woodbridge that opened in August 2023.
Virginia-based Dharma Pharmaceuticals was the first licensee to commence retail operations in the Commonwealth, in HSA III, and opened their Bristol mall location[47] to registered patients on October 17th, 2020. Less than a year later, Dharma was forced to transition away from this location and instead to nearby Abingdon, when Hard Rock Hotel purchased the Bristol mall property to build a casino. Then, in May 2021 Green Thumb Industries announced an agreement[48] for 100% ownership acquisition of Dharma Pharmaceuticals for $80 million[49]. Green Thumb Industries is a national cannabis company that currently owns and operates 79 dispensary locations[50] under various names across 15 U.S. markets, plus a suite of seven cannabis brands, with all of their dispensaries operating under the "RISE" brand name. HSA III now has six[51] RISE medical cannabis dispensaries, the most recent of which opened[52] on June 28th in Danville, coincidentally down the street from our Cannabis Consultants Group headquarters.
The remaining two health regions, HSA IV and V, are both now operated exclusively by The Cannabist Company – formerly known as Columbia Care, LLC. Columbia Care, based in New York and with licensed dispensaries in Arizona, Massachusetts, New York, Illinois, Washington, D.C., California, Delaware, Puerto Rico, Pennsylvania, Maryland and Florida, was the original awardee[53] of the HSA V conditional license in 2018. Columbia Care opened their first Virginia dispensary location in December 2020[54] in the town of Portsmouth, and an additional five retail locations in the region since then, with the most recent in Suffolk which opened on August 2nd, 2023. The HSA V region now has the maximum allowable six dispensaries, all operating under the company name Cannabist[55]. As of September 21, 2023, Columbia Care has changed its legal operational name[56] to The Cannabist Company. Green Leaf Medical, commonly referred to as gLeaf, was awarded a conditional license in 2018 from the Board of Pharmacy to operate as a pharmaceutical processor in HSA IV, and received final operational approval on May 12, 2020[57]. Green Leaf Medical immediately commenced cultivation operations, quickly becoming the largest cultivator in the state, and then opened their Richmond, Virginia location to medical cannabis patients in the late fall of 2020[58]. Mere months later, in December of 2020, Green Leaf agreed to be acquired[59] by Columbia Care for $240 million in cash and stocks; the transaction was completed[60] in June 2021. The acquisition included the gLeaf operational vertically integrated facility in Richmond, their regional pharmaceutical processor license of Virginia, and their active licenses in the competitive cannabis markets of Maryland, Ohio, and Pennsylvania. As part of the merger agreement, the entire Green Leaf management team was retained through the merger, and the gLeaf CEO was instated as a voting Director on the Columbia Care board. Additional dispensaries in HSA IV did not start to open until November 2021, with a Columbia Care (now The Cannabist Company) owned location in Glen Allen, branded as gLeaf. The newest regional dispensary in Colonial Heights is also branded as gLeaf, although the Carytown location[61] that opened in October 2022 does business as Cannabist. Up to two more medical cannabis dispensary locations can be added in HSA IV.
Future Applications
Applications for pharmaceutical processors in Virginia are not currently being accepted by any entity, and no upcoming application rounds have technically been announced. Auspiciously, the Cannabis Control Authority has stated that they plan to request applications in early 2024[62], exclusively for the HSA I vacancy. The CCA has released draft regulations[63] for the oversight and regulation of pharmaceutical processors, including information about license applications, with an effective date of January 1.
When the CCA opens applications for pharmaceutical processor licenses, the required information will likely include the name and address of the applicant and all owners; criminal background checks; expansive details of the applicant's financial position including assets, liabilities, income, net worth, and as needed evidence of an escrow account, letters of credit, or performance surety bond; documents of proof that the applicant is permitted to do business in Virginia, such as State Corporation Commission registration or similar; disclosure of any previous medical cannabis application in any state, and the outcome therein, including any related disciplinary actions, as well as disclosure of any previous or current involvement in the medical cannabis industry. Documentation of business practices and organizational intent will also likely be required, including an organizational chart; plans for the safe dispersal of medical cannabis; marketing plans; details of compassionate need programs that the business will offer; an odor mitigation plan; a waste management plan; and a multitude of additional operational plans.
Each applicant must have a location selected prior to submission within the specified HSA, with text and graphic materials showing the exterior appearance of the proposed pharmaceutical processor; documentation that all state and local building, fire, and zoning requirements and local ordinances will be met prior to operational commencement; a facility safety and security plan; and a blueprint of the facility that explicitly shows the square footage of each area of the facility, the location of all safes intended to store cannabis, location of all areas that may contain cannabis, walls, counters, and all points of ingress and egress. The property must be at least 1,000 feet away from a school or daycare, and additional locality restrictions may be applicable.
The anticipated fees for pharmaceutical processors are $18,000 to apply and $165,000 for an initial permit, then an annual permit renewal fee of $132,000; location changes, remodels, acquisitions, or expansions are subject to a $5,000 fee. A separate application for each cannabis dispensing facility (up to five) or cultivation facility (one) permit shall be submitted to the board, with a predicted application fee of $5,000 and an initial permit fee of $80,000 per location. Additional fees apply for changes to the business name, changes of ownership, for each reinspection, and a $50 fee for the registration of each cannabis product with the CCA. All fees are non-refundable.
The application process for pharmaceutical processor permits will remain the same as previous application rounds, with three stages[64] including a submission of initial application, then an award of conditional approval, and a final issuance of a pharmaceutical processor permit after all inspections and other requirements are completed. A notice of open applications will be published by the CAB[65] and will include specific details on how to obtain and complete an application, the deadline, required fees, and criteria of scoring. Interestingly, the regulations do not provide details on how long the application window will be, nor if there will be any advance notice given. The CAB also reserves the right to change the notice of open applications at any point prior to the deadline for submitting an application.
Medical Cannabis Patients
After decades with no legal pathways to access medical cannabis – despite laws and strong agreement that cannabis is, in fact, medicine – there have now been 55,000[66] medical cannabis patients registered in Virginia, representing around 0.5% of the citizens. This is a significantly smaller percentage of registrants than in other medical-only cannabis states[67], with a national average around 2%. More patients do register with the Virginia program each week, however many citizens of the Commonwealth are unable to access the program due to high fees of registration and exorbitant product prices. For months there were also delays in response to medical cannabis patient registration applications, further exacerbating the issue. In response to this, the Virginia General Assembly passed HB933, which removes the requirements[68] for medical cannabis patients to register with the Board of Pharmacy, and instead allows patients to access products once they have approval and a written recommendation from a registered practitioner for medical cannabis, effective July 2022 and signed by Governor Youngkin. This legislation does not impact the need for all physicians to register with the Board of Pharmacy as a registered practitioner of cannabis oils in order to recommend medical cannabis to patients and obtain CMEs specific to medical cannabis for annual registration renewal; these recommendations are notably different from prescriptions, as legal prescriptions must be on a specific DEA authorized[69] prescription pad. Given the legislative change, it is accepted that the number of active medical cannabis patients has already exceeded the number registered with the Board of Pharmacy, and it is anticipated that the number of patient registrations will stagnate and then drop. Citizens of the Commonwealth that wish to partake in the medical cannabis program can find a list of registered practitioners on the Board of Pharmacy website[70] to conduct a medical consultation.
Although there is not a current mechanism to achieve an accurate patient count, the expectation is that overall patient numbers will rapidly increase with one less burdensome step prior to medical cannabis access. All patients still have the option to receive a physical medical cannabis card and may register with the Board of Pharmacy to receive one. Importantly, a physical card may be required by other states for reciprocity in their medical cannabis program. For example: Virginia dispensaries never provide medical cannabis to patients from outside the Commonwealth, but directly next door, the District of Columbia allows access to medical cannabis patients from any jurisdiction, with appropriate identification, and now even allows Virginia qualified patients to access products without a Board of Pharmacy registration card.
Virginia Recreational Cannabis Licenses
Regulations
Originally passed in 2021, Virginia bill 2312[71] says retail sales of recreational marijuana can begin on January 1, 2024. Unfortunately, that will not be happening, due to changes in the political environment and the lack of 2022 legislative reenactment on critical sections of the bill. There have been several bills put forth since then in both the Senate and House to establish a framework for a retail recreational cannabis market in Virginia overseen by the currently established CCA, but all related bills have stalled under bi-partisan committee review. The CAB may not promulgate rules or regulations for the recreational cannabis market until a legislative framework is approved[72] by the General Assembly.
The process to create regulations would include internal drafting of regulations by the CCA and CAB, a public notification of proposed regulations and a public comment period, potential redrafting, and then regulatory adoption[73] dependent on session timing. Internal regulation drafts will likely be produced quickly, given the public pressure and long wait for recreational cannabis, the multiple and extensive drafts already created within the General Assembly, the depth of detail provided in the Virginia Cannabis Control Act, and the active medical cannabis regulations of Virginia. However, some state entities have taken years to draft initial regulations, even when statutorily obligated to do so sooner. The CPHAC will coordinate with the CAB to establish social equity guidelines before the application period begins. Public comment periods must be at least 30 days[74] in the Commonwealth, and there may be multiple rounds of public comment if drafted regulations undergo significant changes to accommodate public feedback. Local jurisdictions are likely to create additional ordinances specific to cannabis businesses, and may vote by ballot to prohibit retail dispensaries completely.
Adult Use Market
Currently, adults in the Commonwealth are permitted to cultivate up to four secured cannabis plants per household for personal use, can gift or share up to one ounce with friends, and can possess (not consume[75]) up to one ounce in public. Public possession of more than one ounce of cannabis but less than four ounces may result in a civil violation, while an intent to distribute the same amount[76] is considered a felony. When cultivating at home, each plant must be secured and have a tag on it with the owners name, drivers license number, and a legible note that the plant is grown for personal use only[77]. There is technically no legal method in which to purchase a starter mother plant or seeds without a recreational retail market; notable large-scale seed giveaways in the Commonwealth have taken place, including events from Veterans Initiative 22[78] and Virginia Marijuana Justice[79] on July 1st 2021 when home cultivation first became legal, and multiple recurring and spontaneous events[80] from Peninsula Hydroponics ("pH"), a small locally owned business; Peninsula Hydroponics will host their final seed giveaway of 2023 on November 24th.
Hemp derived THC currently dominates the Virginia recreational cannabis retail market, often sold in smoke shops or gas stations. These products often do not conform to marketing or testing regulations, though many are tested. Legislators approved a bill that Governor Youngkin proposed[81] to ban intoxicating hemp based products[82], with CBD:THC ratios of 25:1 still allowed. The new regulations went into effect on July 1, 2023[83] and the state immediately began to issue related fines and citations[84]. On September 1st, multiple hemp business owners along with one hemp customer filed a lawsuit against the state arguing irreparable harm will be caused by the hemp prohibitions; their case is scheduled to be heard on September 29th in the District Court of Alexandria.
Recreational Cannabis Applications
The timeline for the CCA to accept recreational cannabis license applications includes a months-long process after legislative progress is enacted, which is unlikely until at least 2024. This process will include the creation of regulations and the related public comment period before an application period is announced. In many states advance notice is required from the regulating body prior to any cannabis application period to give interested parties enough time to understand what is needed; for example, neighboring Maryland is required to give 60 days[85] advance notice. However, the Virginia Board of Pharmacy notably accepted applications for pharmaceutical processors on the same day as their original request for application announcement , with all completed applications due 72 days later. This could also happen with the CCA applications for recreational cannabis licenses.
Some states have chosen to allow currently licensed medical cannabis operators a transitional license to also serve the recreational retail market before a general application period is made available to the public. Original regulatory language from house bill 2312 explicitly states this will not be the case in Virginia, and instead describes an initial application round with priority given to social equity applicants. A 2022 Senate bill sought to change that fact, and would instead permit currently licensed pharmaceutical processors and industrial hemp processors to sell recreational retail products with a one time fee of $1 million. While this specific bill did not pass, it showcases the lack of clear guidance from the legislature, and predicts that the rollout of recreational cannabis licenses could still change significantly.
The application itself is likely to require ownership disclosures; business incorporation documentation; organizational structure information; and, proof of financial responsibility through account documentation, tax history, letters of support, and financial projections. Interestingly, police officers with police authority in the political subdivision of the future business are prohibited from submitting a recreational cannabis license application in that jurisdiction; additionally, a manufacturer, distributor, or retailer of alcoholic beverages, or a retailer of tobacco or tobacco products, may not apply for a recreational cannabis license. If any of the aforementioned individuals are on your application, it will be rejected. Details about the proposed business location; security and safety plans; product testing plans; and inventory tracking plans will likely also be needed for the application. Proposed locations must be specifically identified, but the applicant is not required to have control over the premises in their initial application. All properties must be located in a way that will not adversely affect any residence or residential area; place of religious worship; hospital; public, private, or parochial school or institution of higher education; public or private playground or other similar recreational facility; substance use disorder treatment facility; or federal, state, or local government-operated facility. All retail dispensaries must be at least 1,000 feet away from existing retail dispensaries.
License Types
The Virginia Cannabis Control Act defines license types and sets limits for each category. Permitted businesses will include cultivation, manufacturing, and retail facilities, as well as wholesaler licenses. The maximum allowable permits will be 450 cultivators, 60 manufactures, 25 wholesalers, and 400 retail dispensaries. Licenses are likely to be distributed systematically based on region and community, to avoid certain areas with an oversaturation of dispensaries. Applicants are limited to one license type[86], except for current hemp operators, who can pay a fee of $1 million to conduct vertically integrated business.
Cultivation licenses are further defined by two classes: class A licensees are authorized to cultivate up to a set number of marijuana plants and up to a set canopy square footage, with numbers determined by the CAB at a later date; class B[87] licensees can only cultivate cannabis with 1% THC or less, post-decarboxylation. Manufacturer licensees can sell products to other manufacturers or to wholesalers, but not directly to retailers. Wholesalers can purchase cannabis from licensed cultivators, manufacturers, or other wholesalers, and then sell or resell it to licensed retail operators. Retailers can only purchase from wholesalers, and can only sell to consumers over the age of 21 with valid identification. Each customer sale at licensed dispensaries must be conducted in person by a human – drive through sales, automated dispensing machine sales, vending machine sales, internet sales, and delivery services of recreational cannabis are all explicitly prohibited[88] for recreational cannabis in Virginia.
Conclusion
There are still many necessary steps for the legislature and other entities to take before an application for recreational cannabis licenses in Virginia will be available. The current political environment is far from ideal for cannabis progress, although all 140 General Assembly seats in the Commonwealth are up for election this year. Changes to the regulatory bodies that oversee cannabis businesses in Virginia will be final in January. The medical cannabis market still lacks a region I provider, and costs are extremely high across the Commonwealth for medical cannabis products. Pharmaceutical processor applications will likely be available in early 2024, and interested individuals should start preparing now. Cannabis Consultants Group will continue to track relevant bills, attend every CCA and CAB meeting, and update this living article accordingly to keep you prepared for the upcoming applications.
REFERENCES:
[1] Code of Virginia § 18.2-251.1. Possession or distribution of marijuana for medical purposes permitted. https://law.lis.virginia.gov/vacode/title18.2/chapter7/section18.2-251.1/
[2] Report of the Joint Subcommittee, Commonwealth of Virginia. House Document #94. 1998. https://rga.lis.virginia.gov/Published/1998/HD94/PDF
[3] VA Senate Bill 1235. https://lis.virginia.gov/cgi-bin/legp604.exe?151+sum+SB1235
[4] VA House Bill 1445. https://lis.virginia.gov/cgi-bin/legp604.exe?ses=151&typ=bil&val=HB1445
[5] VA Senate Bill 1027. https://lis.virginia.gov/cgi-bin/legp604.exe?171+sum+SB1027&171+sum+SB1027
[6] VA House Bill 1251. https://lis.virginia.gov/cgi-bin/legp604.exe?181+sum+HB1251&181+sum+HB1251
[7] VA Senate Bill 1557. https://lis.virginia.gov/cgi-bin/legp604.exe?191+sum+SB1557
[8] VA Senate Bill 1406. https://lis.virginia.gov/cgi-bin/legp604.exe?211+sum+SB1406
[9] VA House Bill 2312. https://lis.virginia.gov/cgi-bin/legp604.exe?212+sum+HB2312
[10] Virginia Department of Elections. 2017 General Elections, Results. https://web.archive.org/web/20171108034618/http://results.elections.virginia.gov/vaelections/2017%20November%20General/Site/Statewide.html
[11] Virginia Legislative Information System. HB 972/SB2. https://lis.virginia.gov/cgi-bin/legp604.exe?201+sum+SB2
[12] WSET news. GOP Gubernatorial Candidacy Event in Lynchburg. April 9, 2021.
[13] Virginia Business News. The Outside. December 31, 2021. https://www.virginiabusiness.com/article/the-outsider/
[14] Virginia Legislative Information System. 2022 Amendment. https://lis.virginia.gov/cgi-bin/legp604.exe?221+ful+SB591S4
[15] NORML. Virginia: Gov. Youngkin Moves to Re-criminalize Personal Possession of Marijuana. April 13, 2022. https://norml.org/blog/2022/04/13/virginia-gov-youngkin-moves-to-re-criminalize-personal-possession-of-marijuana/
[16] The Daily Progress. June 2023. Youngkin Not Interested in Legalizing Recreational Marijuana Sales. https://dailyprogress.com/news/local/government-politics/youngkin-not-interested-in-legalizing-recreational-marijuana-sales/article_36dade90-1c1e-11ee-97e8-533b698ddf58.html
[17] Reports to the General Assembly (Virginia). 2022. https://rga.lis.virginia.gov/Published/2022/RD679
[18] Virginia Department of Agriculture and Consumer Services. Press Release: Amendments to Virginia's Food and Drink and Industrial Hemp Laws Take Effect. June 15, 2023. https://www.vdacs.virginia.gov/press-releases-230615-hemp-product-enforcement.shtml
[19] Virginia Legislative Information System. February 2023. HB1464. https://lis.virginia.gov/cgi-bin/legp604.exe?231+sum+HB1464
[20] VA Register of Regulations. 18 VAC § 110-60, Regulations Governing Pharmaceutical Processors. August 7, 2017. https://register.dls.virginia.gov/details.aspx?id=6508
[21] VA § 54.1-3305
[22] WMAL Virginia News. August 2, 2022. Press Release: Governor Youngkin Announces Key Administration Appointments. https://www.wmal.com/2022/08/02/press-release-governor-youngkin-announces-key-administration-appointments/
[23] Governor Northam. July 19, 2021. Press Release: Governor Northam Announces Appointments to Three Cannabis Oversight Boards. https://www.governor.virginia.gov/newsroom/all-releases/2021/july/headline-898865-en.html
[24] VA CCA. July 20, 2023. Board Meeting Minutes. https://cca.virginia.gov/sites/default/files/Agenda_Minutes/BoDJuly202023MeetingMinutesDRAFT.pdf
[25] VA CCA. Public Health and Public Safety Resources. https://cca.virginia.gov/resources
[26] VA Code § 4.1-603. Cannabis Public Health Advisory Council.
[27] VA Secretary of Health and Human Services. About Us. January 2023. https://www.hhr.virginia.gov/about-us/
[28] VA Code § 2.2-2499.5. Cannabis Equity Reinvestment Board; purpose; membership; quorum; meetings.
[29] VA Senate Bill 1027. https://lis.virginia.gov/cgi-bin/legp604.exe?171+sum+SB1027&171+sum+SB1027
[30] VA Code  § 54.1-3442.6. Permit to operate a pharmaceutical processor or cannabis dispensing facility.
[31] VA Code § 54.1-3408.3. Definitions: Pharmaceutical Processor.
[32] VA Health Systems Agency. Health Planning Regions and Districts Map. https://hsanv.org/healthdistrictsva.html
[33] VA Board of Pharmacy. Pharmaceutical Processor Laws. https://www.dhp.virginia.gov/pharmacy/PharmaceuticalProcessing/Laws.htm
[34] VA Board of Pharmacy Meeting. May 23, 2023. Update on Transfer of Medical Cannabis Program to CCA. https://townhall.virginia.gov/l/GetFile.cfm?File=meeting\30\37173\Agenda_DHP_37173_v3.pdf
[35] VA CCA. Draft Regulations 3 VA Code 10-10. https://cca.virginia.gov/sites/default/files/RegulationsDraft.pdf
[36] VA Board of Pharmacy Newsletter. April 2021. https://www.dhp.virginia.gov/pharmacy/newsletters/2021/VA04162021.pdf
[37] VA Board of Pharmacy. Pharmaceutical Processor Request for Application. April 16, 2018.
[38] VA Department of Health Professions. Pharmaceutical Processor Request for Application. September 25, 2020. https://www.dhp.virginia.gov/pharmacy/PharmaceuticalProcessing/docs/RFA_PharmaceuticalProcessors2020.pdf
[39] VA Board of Pharmacy Meeting Minutes. September 26, 2023. https://townhall.virginia.gov/l/GetFile.cfm?File=meeting\30\37183\Minutes_DHP_37183_v1.pdf
[40] Jushi. Meet Our Retail Stores. https://jushico.com/retail/
[41] Jushi. Press Release: Jushi Holdings Inc. Continues Expansion in the Northeastern U.S. by Entering into Acquisition of Virginia-Based Pharmaceutical Processor for Medical Cannabis Extracts. July 2019. https://ir.jushico.com/news-events/press-releases/detail/13/jushi-holdings-inc-continues-expansion-in-the-northeastern
[42] Jushi. Press Release: Jushi Holdings Inc. Acquires Remaining Equity Ownership Interests of Dalitso LLC, the Company's Virginia-Based Pharmaceutical Processor Permit Holder. December 2020. https://ir.jushico.com/news-events/press-releases/detail/111/jushi-holdings-inc-acquires-remaining-equity-ownership
[43] Inside Northern Virginia. NoVA first medical marijuana dispensary opens in Manassas. December 2020. https://www.insidenova.com/headlines/northern-virginias-first-medical-marijuana-dispensary-opens-in-manassas/article_dce2718e-33f7-11eb-bad1-0724f7cfad61.html
[44] Beyond Hello. About Us. https://beyond-hello.com/about-us/
[45] Bloomberg. Jushi Holdings Inc. Announces Closing Of Deal To Acquire 100% Interest In Pennsylvania Medical Marijuana Dispensary Operators. https://www.bloomberg.com/press-releases/2019-07-11/jushi-holdings-inc-announces-closing-of-deal-to-acquire-100-interest-in-pennsylvania-medical-marijuana-dispensary-operators
[46] Beyond Hello. Virginia Dispensaries. https://beyond-hello.com/virginia-dispensaries/
[47] Virginia NORML. First Virginia Medical Cannabis Dispensary Grand Opening. October 2020. https://www.vanorml.org/2020-10-15-first-virginia-medical-cannabis-dispensary-grand-opening
[48] Securities and Exchange Commission. Green Thumb Industries Quarterly Report. May 2021. https://www.sec.gov/Archives/edgar/data/1795139/000119312521159019/d506090dex991.htm
[49] NASDAQ. Marijuana Investing. September 2021. https://www.nasdaq.com/articles/marijuana-investing:-the-pros-and-cons-of-msos-2021-09-22
[50] Green Thumb Industries. https://www.gtigrows.com/
[51] VA Department of Health. Medical Cannabis Dispensary Locations. https://www.dhp.virginia.gov/pharmacy/PharmaceuticalProcessing/docs/DispensingLocations.pdf
[52] VA News – WDBJ 7. RISE to open as first medical marijuana dispensary in Danville. June 2023. https://www.wdbj7.com/2023/06/22/rise-open-first-medical-marijuana-dispensary-danville/
[53] Columbia Care. Press Release: Columbia Care Selected by the Virginia Board of Pharmacy as One of Five Licensees to Produce and Dispense Cannabinoid-Based Medicines in Virginia. October 2018. https://ir.col-care.com/press-releases/press-release-details/columbia-care-selected-virginia-board-pharmacy-one-five
[54] Businesswire. Columbia Care Opens its First Dispensary in Virginia. December 2020. https://www.businesswire.com/news/home/20201229005432/en/Columbia-Care-Opens-its-First-Dispensary-in-Virginia
[55] Businesswire. Columbia Care to Rebrand as Cannabist. September 2021. https://www.businesswire.com/news/home/20210902005832/en/Columbia-Care-to-Rebrand-as-Cannabist-in-Florida
[56] Businesswire. Columbia Care Unveils New Name and Brand Identity – The Cannabist Company – to Bring Passion and People to the Forefront. September 19, 2023. https://www.businesswire.com/news/home/20230919366096/en/Columbia-Care-Unveils-New-Name-and-Brand-Identity-%E2%80%93-The-Cannabist-Company-%E2%80%93-to-Bring-Passion-and-People-to-the-Forefront
[57] VA Board of Pharmacy. BOP Newsletter – Third Pharmaceutical Processor Permit Issued. July 2020. https://www.dhp.virginia.gov/pharmacy/newsletters/2020/VA07012020.pdf
[58] Forbes. Second Medical Dispensary, Green Leaf Medical, Opens. November 2020. https://www.forbes.com/sites/nikkifrias/2020/11/29/second-medical-dispensary-green-leaf-medical-of-virginia-opens-in-richmond-virginia/?sh=1edca9d25232
[59] Cannabis Business Times. Columbia Care Signs Definitive Agreement to Acquire Green Leaf Medical. December 2020. https://www.cannabisbusinesstimes.com/news/columbia-care-to-acquire-green-leaf-medical/
[60] Businesswire. Columbia Care Completes Acquisition of Green Leaf Medical; Cements Market Leading Position in Mid-Atlantic. June 2021. https://www.businesswire.com/news/home/20210611005241/en/Columbia-Care-Completes-Acquisition-of-Green-Leaf-Medical-Cements-Market-Leading-Position-in-Mid-Atlantic
[61] VA Department of Health Professions. Medical Cannabis Dispensary Locations by Health Service Area. https://www.dhp.virginia.gov/pharmacy/PharmaceuticalProcessing/docs/DispensingLocations.pdf
[62] Virginia Cannabis Control Authority. LinkedIn. September 2023. https://www.linkedin.com/posts/virginiacca_comingsoon-activity-7112528804224385024-r9b9/
[63] VA CCA. Draft Regulations. 2023. https://cca.virginia.gov/sites/default/files/RegulationsDraft.pdf
[64] VAC 3 § 10-30-210(A). Application process for pharmaceutical processor permits.
[65] VAC 3 § 10-30-200(A-C). Publication of notice for submission of applications.
[66] VA Board of Pharmacy. Medical Cannabis Program Report.
[67] Marijuana Policy Project. Medical Cannabis Patient Numbers. https://www.mpp.org/issues/medical-marijuana/state-by-state-medical-marijuana-laws/medical-marijuana-patient-numbers/
[68] Virginia's Legislative Information System. House Bill 933. April 2022. https://lis.virginia.gov/cgi-bin/legp604.exe?221+sum+HB933
[69] National Library of Medicine. Pharmacy Prescription Requirements. September 2022. https://www.ncbi.nlm.nih.gov/books/NBK538424/
[70] Board of Pharmacy. List of Registered Practitioners for Medical Cannabis. https://www.dhp.virginia.gov/pharmacy/PharmaceuticalProcessing/RegisteredPractitionerList.asp#top
[71] VA House Bill 2312. https://lis.virginia.gov/cgi-bin/legp604.exe?212+sum+HB2312
[72] VA Cannabis Control Authority. Frequently Asked Questions: Adult-Use Cannabis Commercial Sales. https://cca.virginia.gov/faqs/General_Information#panel-4
[73] VA Code Commission. Virginia Register of Regulations FAQ. 2014. https://codecommission.dls.virginia.gov/faq_va_register.shtml
[74] VA Code § 2.2-4007.01(A)(ii). Notice of intended regulatory action; public hearing. 2007. https://law.lis.virginia.gov/vacode/title2.2/chapter40/section2.2-4007.01/
[75] VA Code § 4.1-1108. Consuming marijuana or marijuana products, or offering to another, in public place; penalty. 2021. https://law.lis.virginia.gov/vacode/title4.1/chapter11/section4.1-1108/
[76] VA Code § 18.2-248.1(a)(2).
[77] VA Code § 4.1-1101. Home cultivation of marijuana for personal use; penalties. 2021. https://law.lis.virginia.gov/vacode/title4.1/chapter11/section4.1-1101/
[78] Veterans Initiative 22. Homepage. https://www.veteransinitiative22.com/
[79] Virginia Marijuana Justice. Press Release: VAMJ Marks July 1 Legalization with Free Seed Giveaway. June 2021. https://vamj.org/virginia-marijuana-justice-marks-july-1-legalization-with-free-seed-giveaway/
[80] Peninsula Hydro. Events and Classes. https://www.peninsulahydroponics.com/events
[81] AP News. Virginia Lawmakers To Weigh Youngkin's Changes To Hemp Bill. April 2023. https://apnews.com/article/virginia-hemp-bill-amendment-governor-youngkin-7eb860d00b99dd39c8e270d3d1c3b419
[82] VA Department of Agriculture and Consumer Services. Hemp Product Enforcement. 2023. https://www.vdacs.virginia.gov/food-hemp-product-enforcement.shtml
[83] VA Code § 3.2-4112. Virginia's Industrial Hemp Law.
[84] Virginia Mercury. Hemp Retailers Start Seeing Big Fines as Virginia's Tougher THC Law Takes Effect. August 1, 2023. https://www.virginiamercury.com/2023/08/01/hemp-retailers-start-seeing-big-fines-as-virginias-tougher-thc-law-takes-effect/
[85] COMAR § 14.17.05.03(A). Application Process and Issuance of Licenses.
[86] VA Code § 4.1-805. Cannabis Control Act. Multiple Licenses Awarded to One Person Prohibited.
[87] VA Code § 4.1-800(A)(1-2). Cannabis Control Act. Marijuana cultivation facility license.
[88] VA Code § 4.1-804. Cannabis Control Act. Retail Marijuana Store License.
A highly skilled data scientist and cannabis finance specialist, Jackie's experience has roots in the legal cannabis environment of Oregon, where she worked with cannabis product formulations, and was an original proponent of Proposition 502 in Washington state, which legalized recreational cannabis. As an industry-based CPA, Jackie is extremely well-versed in cannabis finance, and works with complex financial models and budgeting for all types of cannabis businesses. Jackie is also an astute legal researcher and master of data compilation and analysis, as well as possessing significant editing, proofreading, and compliance management skills.